Setting up Continuous Delivery Culture for a Large-Scale Mobile App
YOW! Hong Kong 2017
The ability to get the latest greatest version of your product into the hands of users, safely and quickly in a sustainable way, a.k.a Continuous Delivery is the need of the hour for every enterprise out there. Over the years, we've got very good about Continuous Delivery for server-side, web-applications. However, it's not as streamlined for Mobile or Desktop Apps.
This talk will cover the typical aspects we need to address while setting up a Continuous Delivery culture in the context of a large-scale mobile app:
SCM/Version Control: moving from Feature Branches to a trunk-based development model
Build/Test Environments: Decentralising the build & test environments using Containers(Docker) and CI Server(Jenkins)
Microservices Architecture: Segregating and containerize the micro-services. Also refactoring the mobile apps to be more container friendly.
Device Farm: Setting up a mobile device farm (using STF or ADF)
Code-reviews: Improving the quality of code-reviews (using SonarQube, PRBuilder & PRRiskAdvisor)
Test Pyramid: Building the right Test Pyramid to get rapid feedback by creating different kinds of automated tests to align with the CI Pipeline
Code Quality: Visualising the health of our code-base (using C3)
Naresh Jain
Founder
Xnsio
India
Developer...Consultant...Conference Producer...Startup Founder…struggling to stay up-to-date with technology innovation. Null Process Evangelist.
Naresh Jain is an internationally recognized Technology & Product Development Expert. Over the last decade, he has helped streamline the product development practices at many Fortune 500 companies like Google, Amazon, JP Morgan, HP, Siemens Medical, GE Energy, Schlumberger, Ford, EMC, CA Technologies, to name a few clients. These days, he is more focused on engineering excellence and product innovation. In a nutshell, hire him as a consultant/mentor, if your entire organization wants to move beyond the Agile and Lean mindset. Learn more about his expert services.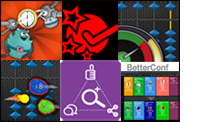 In 2004, Naresh started the Agile movement in India by creating the Agile Software community of India, a registered non-profit society to evangelize Agile, Lean and other Leading-Edge Software Development methods in India. He is responsible for creating and organizing 100+ international conferences including the Functional Conf, Open Data Science Conference, Simple Design And Testing Conference (SDTConf), Agile Coach Camp, Selenium Conf India, Appium Conf, jQuery and Open Web Conference and Eclipse Summit India. He started many Agile User Groups including TechJam, Agile Philly User Group, and groups in India.
In recognition of his accomplishments, in 2007 the Agile Alliance awarded Naresh with the Gordon Pask Award for contributions to the Agile Community.
Learn more about Naresh at https://nareshjain.com